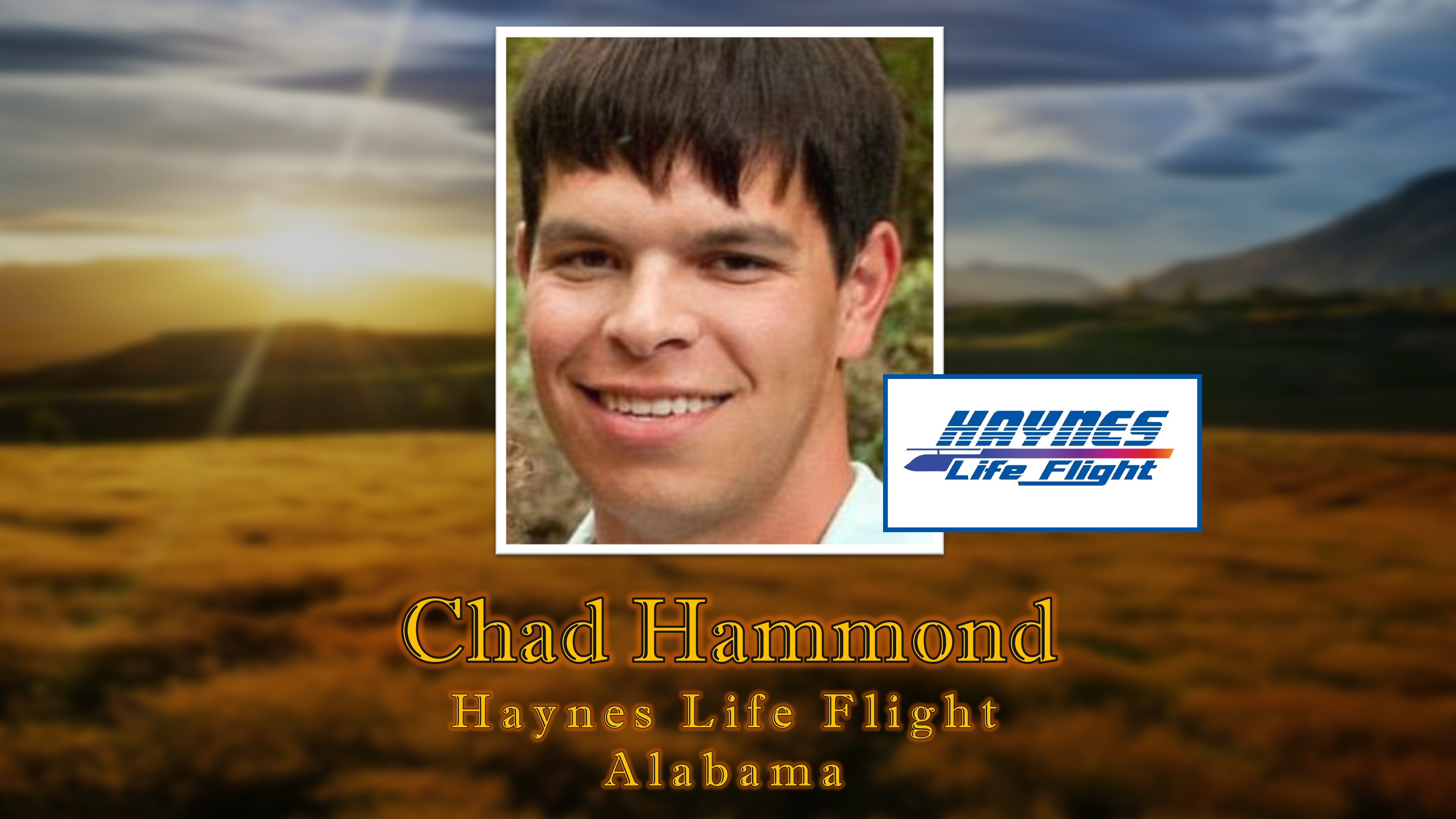 Chad Hammond, 29, of Haynes Life Flight of Montgomery, Alabama, died in the early morning hours of March 26, 2016.
The Haynes Life Flight 2 helicopter crashed while in route to Montgomery, Alabama. Chad, serving as pilot, flight paramedic Jason Snipes, flight nurse Stacey Cernadas, along with the patient, all perished in the crash.
In 2013, the Federal Aviation Administration recognized Chad with inclusion in the FAA Airman Certification Database. This certification is for pilots who have met or exceeded the high educational, licensing, and medical standards established by the FAA.
His dream to become a Life Flight pilot became a reality in October 2015. He had also been a Certified Flight Instructor for Cloud 9 Helicopters.