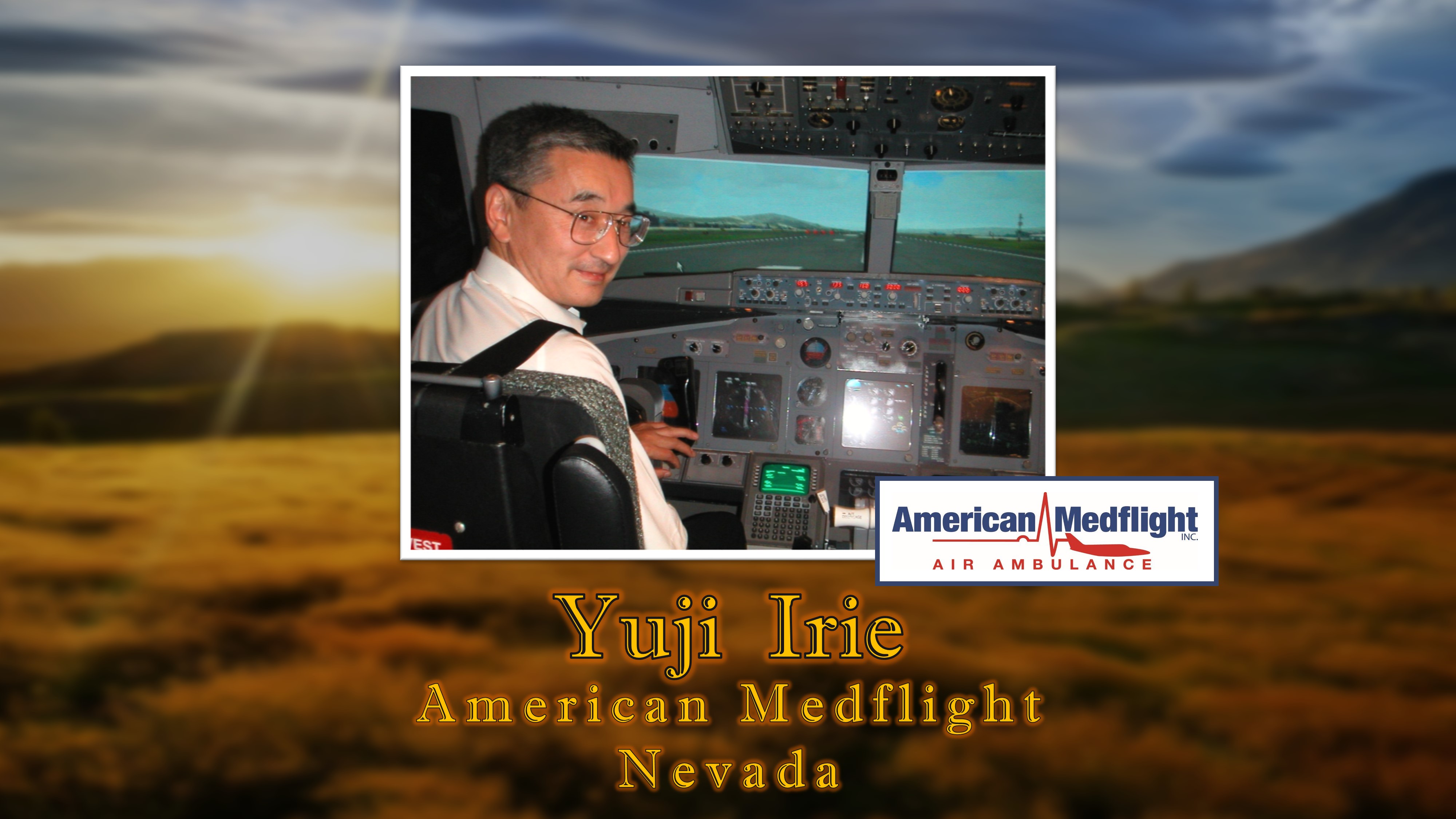 Captain Yuji Irie, of American Medflight in Elko, Nevada, died November 18, 2016, while working as an EMS pilot, transporting a critically ill patient on an American Medflight aircraft when it crashed killing four people.
Yuji was a Japanese immigrant to the United States. He had become a skilled and well-respected pilot, flying for companies from Las Vegas to the Mariana Islands in the South Pacific.
He planned to finish out his career flying with American Medflight because he loved helping people who were in need of critical care transport.
Yuji dreamed of building his own airplane and flying it across the Pacific to Japan. He was able to build his airplane. It sits in his son's garage in Las Vegas.