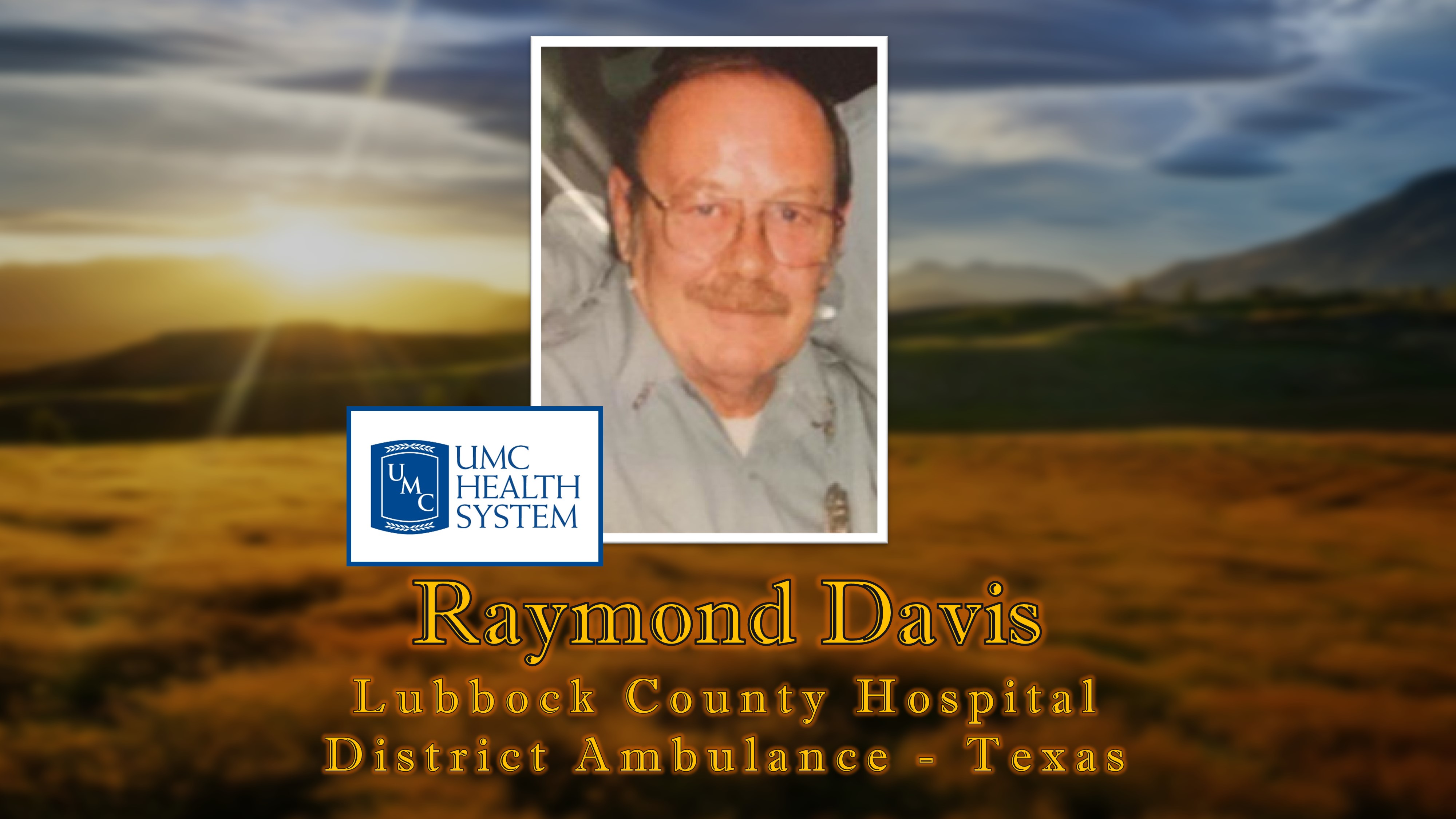 Paramedic Raymond Davis, 60, of Lubbock County District EMS, died September 18, 2003, while working a 24-hour shift as a First Response Medic.
After having already responded to five emergencies during his shift, Davis' colleagues were unable to reach him during a status check. After numerous attempts to reach Davis, supervisors were given his last known GPS location.
When help arrived on the scene, Davis was found deceased. Davis was a long-time paramedic who cares deeply for his patients and co-workers in Lubbock. He also worked as a volunteer paramedic for the Shallow Water EMS service for several years.