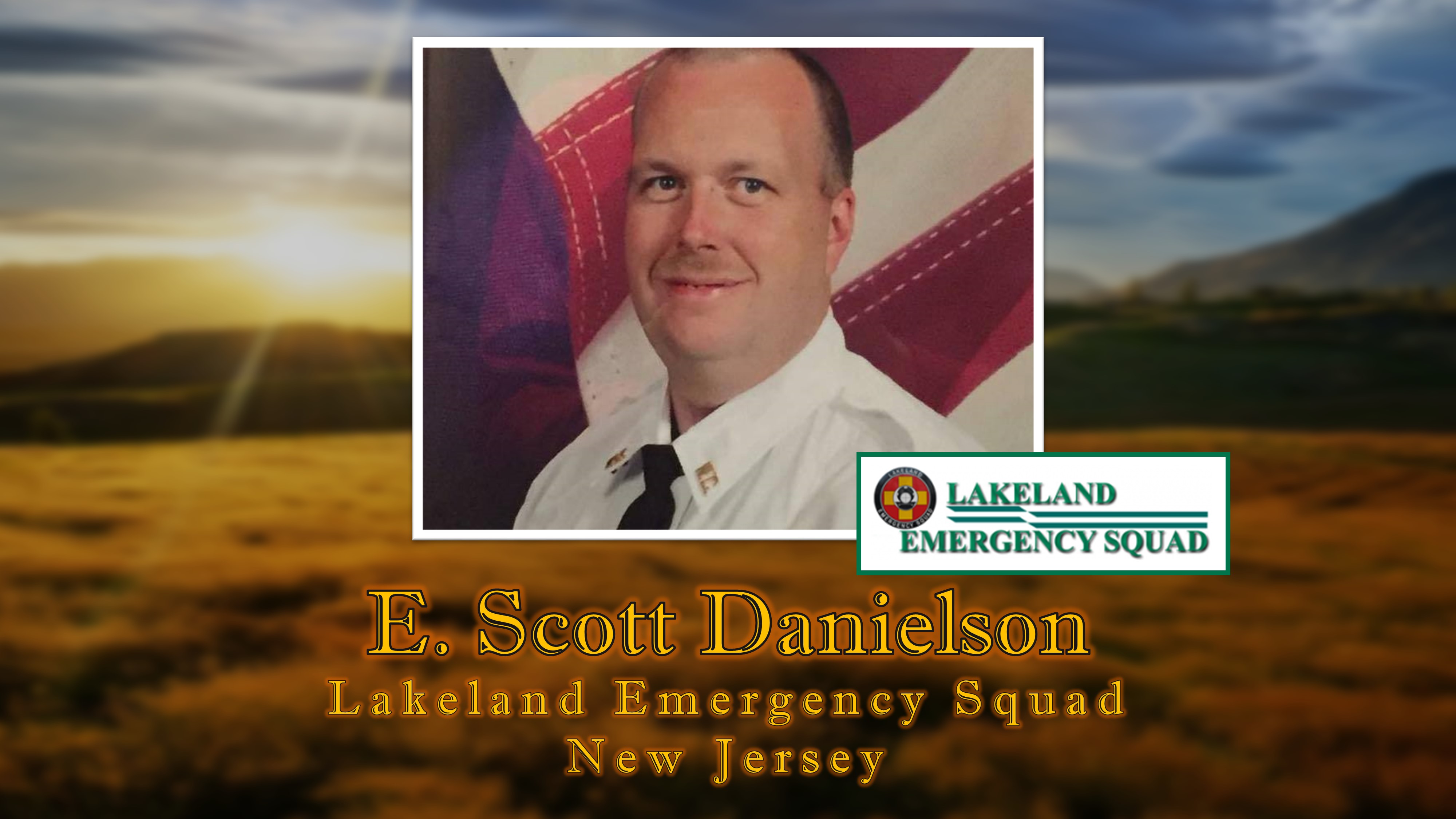 Former Chief E. Scott Danielson, 49, of Lakeland Volunteer Emergency Squad in New Jersey, died January 16, 2016.
Danielson, a 35-year member of Lakeland Emergency Squad, died shortly after answering an emergency call of a motor vehicle accident involving his daughter.
He was able to help treat his daughter and the occupant of another vehicle. He arrived at the hospital with his daughter, and it was there he collapsed from a heart attack.
He was quickly stabilized and then flown to Morristown Medical Center where he was pronounced dead four hours later.
He was known for having a passion for community service and was well as for his involvement in public safety agencies in Sussex and Warren Counties in New Jersey. He started working EMS at the age of 14 in the role of a cadet, and eventually became the squad's chief.
Danielson served as an Emergency Services Dispatcher with Morris County, the New Jersey State Police, and the Warren County Communications Department where he was recently a division manager and a member of the County Hazardous Materials Team.
In Sussex County, he served as the Office of Emergency Management 13 Coordinator for Andover Borough. He was a past member of the Andover Borough Fire Company and was serving his third term on the borough council. In recent years, he was known for his tireless efforts in securing more than a $100,000 in federal grants to purchase new fire equipment and new ambulances for the Lakeland Rescue Squad.
News reports noted his focus on the greater good. Danielson was an expert in the fields of police, fire, and EMS. His greatest passion was helping others.