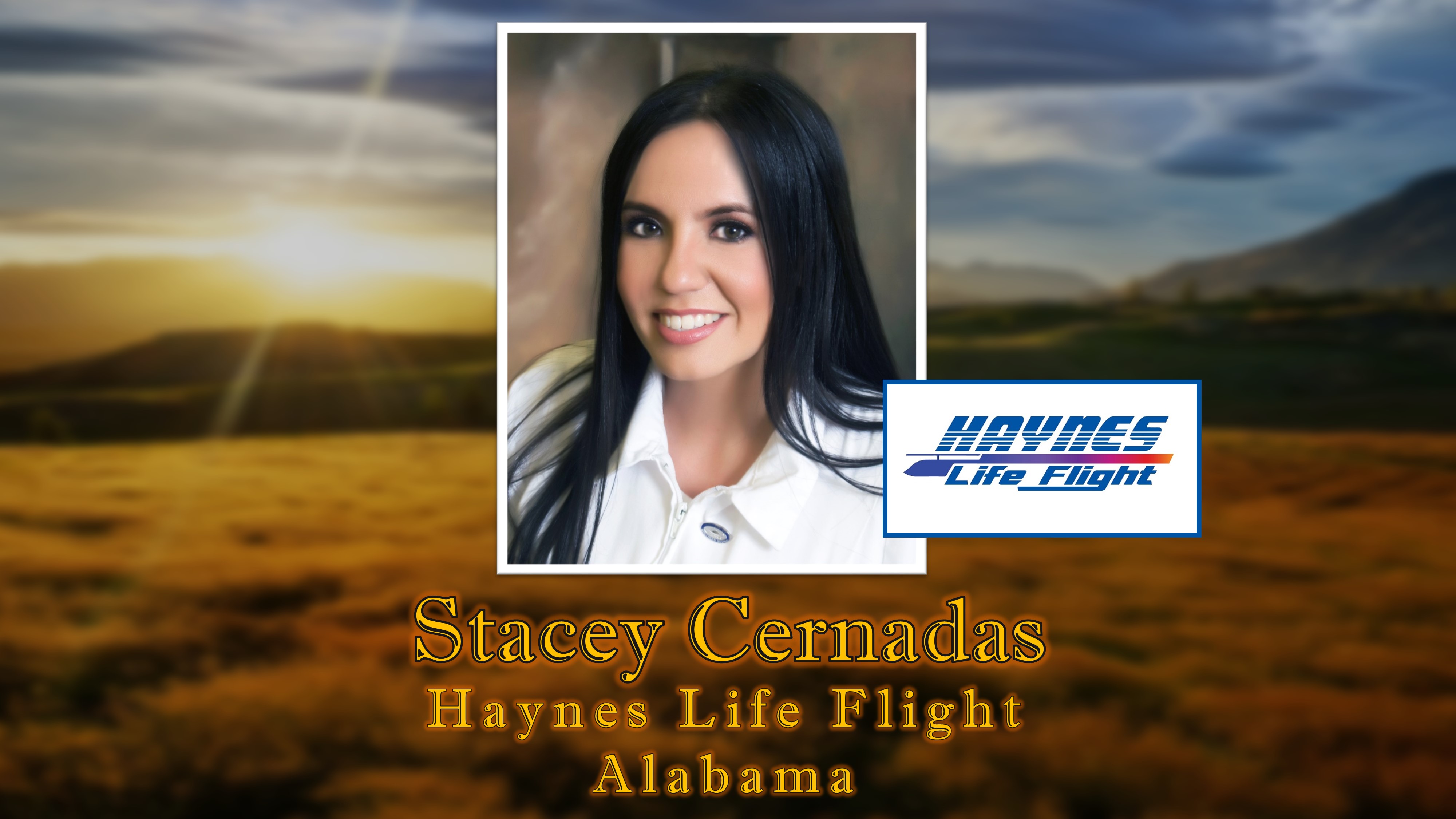 Flight nurse Stacy Cernadas died in a medical helicopter crash March 26, 2016, along with pilot Chad Hammond, 29, flight medic Jason Snipes, 34, and patient Zach Strickland.
The chopper crashed in the predawn hours of that Saturday in Goodman, about 80 miles south of Montgomery, after picking up Strickland from the scene of a highway crash. The aircraft was found in a heavily wooded and marshy area. The helicopter had been called after a motorist struck a ditch and a utility pole in a one-car accident around 11 p.m. Friday, March 25.
The helicopter was reported missing at 12:17 a.m. Saturday, March 26, and the wreckage was later discovered about a half-mile from the scene of the vehicle crash.
Cernadas was trained as a firefighter, paramedic, and registered nurse. She embodied all aspects of EMS in her community. Cernadas had been a flight nurse since September 2015.
Born in Huntsville but raised in Georgia, she was also a trauma nurse in Montgomery and a former flight attendant for a major airline traveling internationally.
"Stacey had a larger than life personality and had many, many friends all around the U.S.," her father said at the time. "I can tell you that while we are extremely saddened by today's events, we are immensely proud of Stacey. She loved more than anything being a flight nurse and helping those in critical need."